What is FPGA-Imaging-Library?
F-I-L is an open source library for image processing on FPGA, it already contents many useful operations, and is updating. All the operations are packaged to IPCores, and of course they follow a same and standardized interface, moreover, each of them can work on pipeline mode and req-ack mode.
These IPCores support up to 4K(4096 * 4096) resolution, 12bits color every channel and 15x15 window.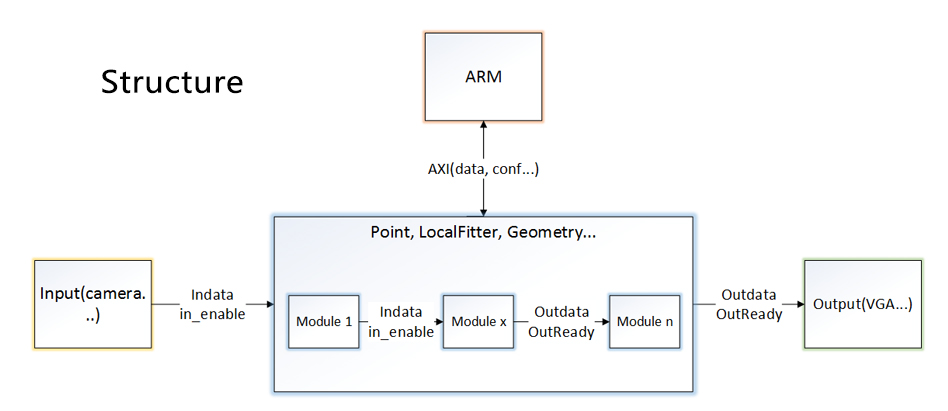 Press "←", "→" or whitespace to next.